Award-winning Composer, Performer and Instructor
Member of ASCAP and AFTRA-SAG
Luma has over 30 years musical experience and training in classical, Broadway, pop, award-winning film soundtracks and original composition. Her Hollywood and New York acting experiences in film, TV and theatre along side the likes of Kevin Spacey, Mare Winningham, Michelle Pfeiffer, Ned Beatty and others have trained her with invaluable tools to launch talented artists into a professional career or simply to master their heart's desire.

She composed the score for the new rock opera
Woman Of Light
that was performed in Denver, Colorado and London. She was arranger and musical director for the 5-piece band and the cast of 22, which included a Gospel Chorus singing the elaborate rich vocal harmonies she created. Her other original compositions have also aired on TV and radio.

For nine illustrious years she co-wrote, performed and toured with the band
Blue Summerstar
and Ocean, with whom she won "Best Film Score Music" at the
International Moondance Festival.
Their original songs and soundtracks are available on iTunes, Amazon and Reverbnation.

Besides performing and composing, she has been teaching and coaching for over 20 years in Los Angeles, Boulder, Colorado, Santa Fe and Tucson launching many talented students into professional careers with her powerful master techniques, including publishing original songs and music for her students. She is the co-founder of the successful Star Power Team in Los Angeles, and was founder of "Kidsmusic Academy of Music and Performance" in California and Colorado, where she created unique programs, summer camps and private instruction for all ages. Whether through private lessons or school programs she is offering her powerful presence and skills for students of all ages and levels to reach their DREAMS and GOALS to further their passion for music and performance.

Luma performing harp at NAMM Show in LA
Best Film Score at Moondance Film Festival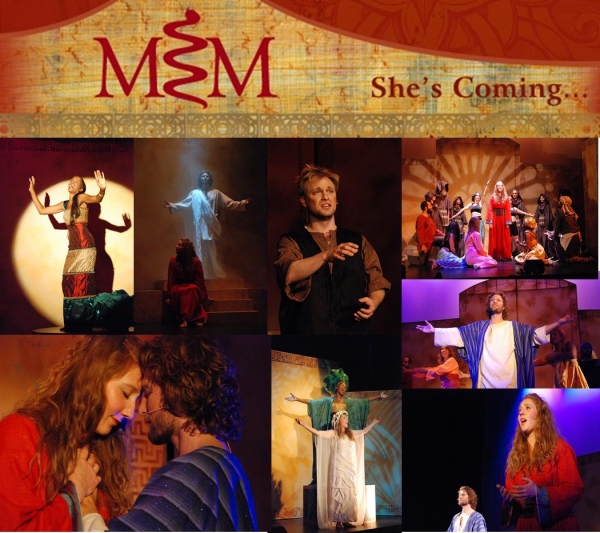 'Magdalene, Woman of Light' rock opera in Denver, CO. Luma composer, musical director and co-producer.